In 1978/79 – when there was no ERASMUS program – I studied in Paris for a year. That year I lived in the Collège néerlandais of the Cité Internationale Universitaire de Paris. Formally this has nothing to do with Erasmus (but it does have to do with me), but this Cité Internationale was born out of a pacifist ideal after World War I and pursues a humanistic project with the values of tolerance, respect, solidarity and peace. How Erasmian do you want it to be? And the Collège néerlandais was built in the 1930s as a Dutch contribution to this project.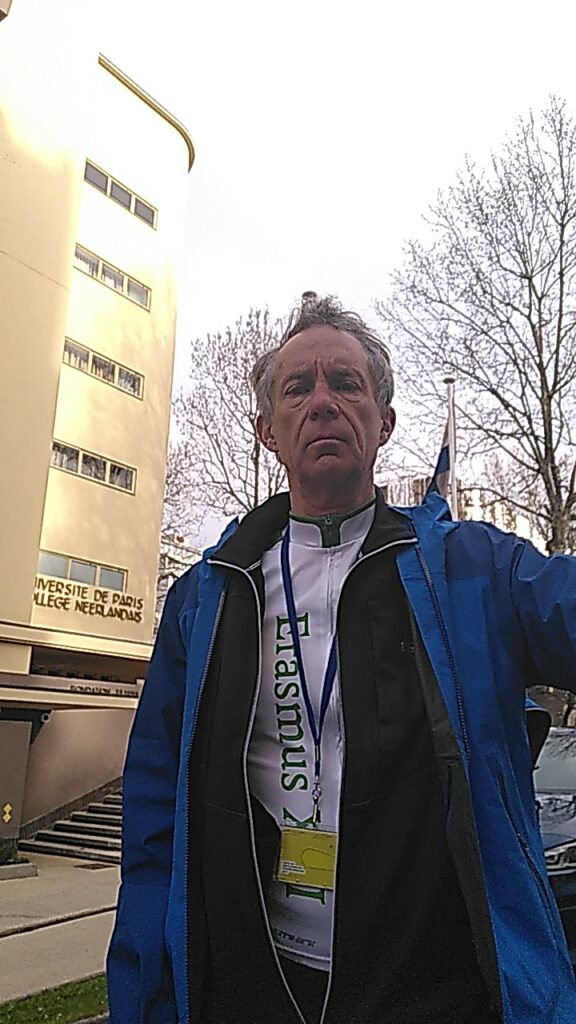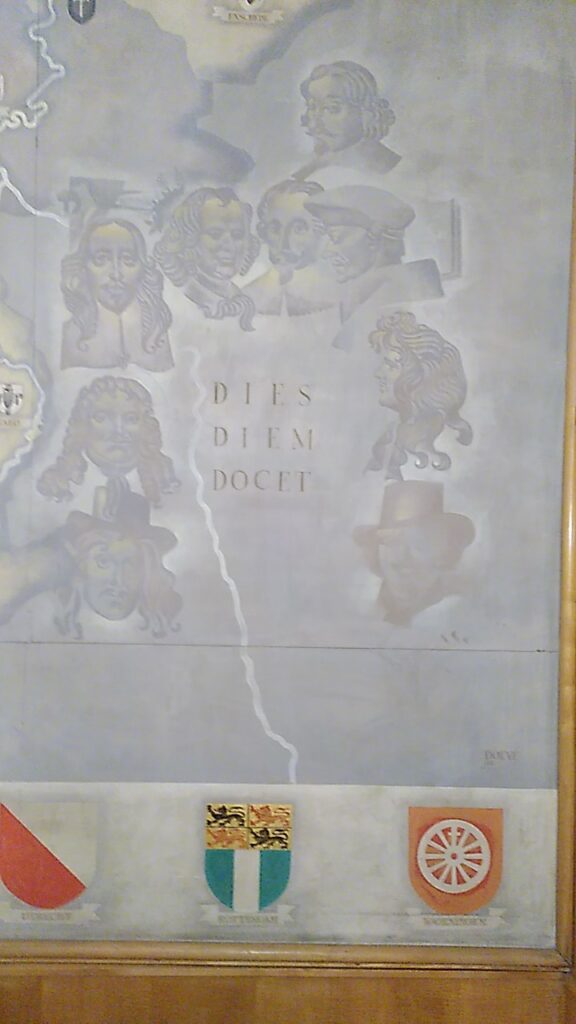 I contact the current director of the Collège néerlandais, Sonja Janmaat. She immediately responded enthusiastically. We meet and she points out to me the picture of Erasmus in the great hall (where I rarely came at the time) very recognizable among other great Dutchmen. I get a tour of familiar corridors and rooms, where the style of the architect Dudok has been strictly preserved during the renovation.
Sonja also invited me to stay an extra day in Paris and stay with her at the Collège to attend a farewell recital at the Collège néerlandais on Friday evening. Erasmus, of course, would also certainly adjust his travel plans to stay among like-minded people. So it feels familiar again when I listen to piano music in the evening with a view of Erasmus' head. Afterwards, I drink a glass of wine with students who may have nothing to do with Erasmus in name but certainly with his spirit.