"Hey, you went to the Gymnaisum Erasmianum. You must know something about Erasmus". The first two students I speak to on campus at Woudestein about Erasmus immediately delegate my question to a fellow student who is just approaching on his bike. On the other campus, Hoboken where the medical school is located, two conversations begin thus: "Erasmus? That's the name of the hospital." "Indeed Erasmus MC, but that is named after a person, Desiderius Erasmus", "Oh yes?", "Yes, there is a plaque of him there", "Oh, yes!".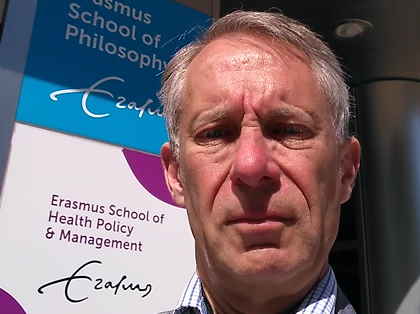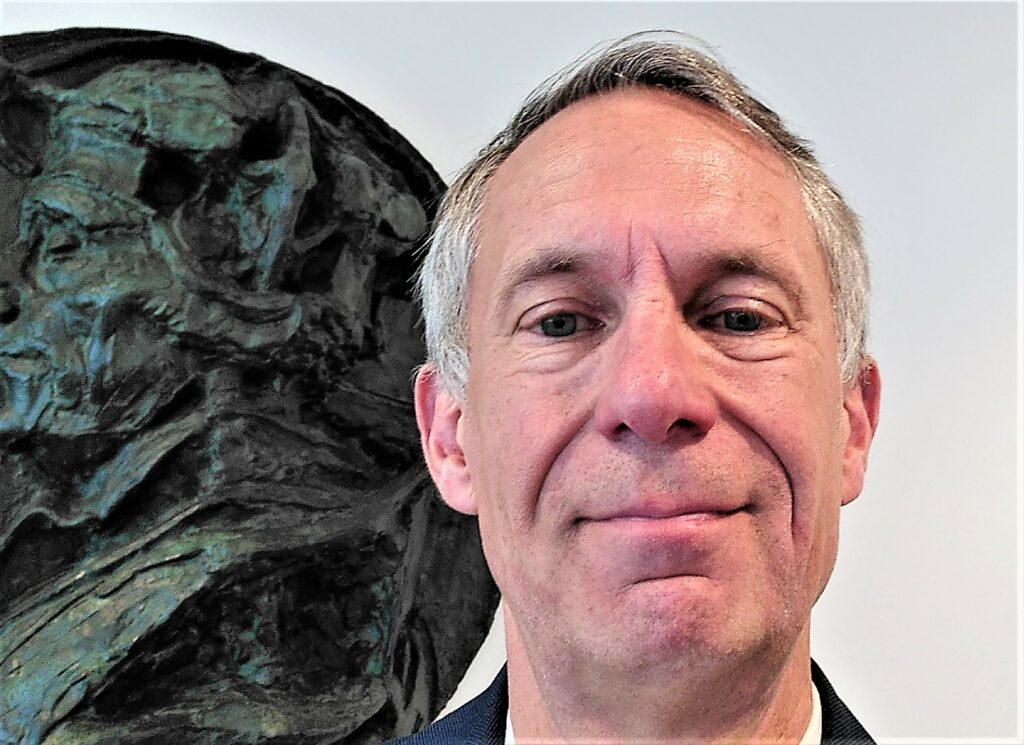 At both locations I end up talking to dozens of students and staff and of course most of them do know that Erasmus was a BN-er and in particular a philosopher (a few think e.g. an artist). About that philosopher I gather some more information: born in Rotterdam, traveled a lot, tolerant, diversity, open view of research. With a lawyer I talk about the value Erasmus attaches to observing rules: only if it serves a good cause; with a finance student about the consequence of investment choices for the future economy.
"And what do you see at Erasmus University? At PhDs in Medicine and at the introduction program for exchange students (ERASMUS+), an actor appears disguised as Erasmus, but otherwise all knowledge about the university's namesake seems to come from elsewhere: high school and one's own searches (to his grave in Basel) inspired by the name. Regularly my question about Erasmus evokes some embarrassment: "Strange actually that I don't know that, but I am also only new here / have only worked here for a short time", "I read in EM the other day that Erasmus' books are not in the UB", …
The human being at the center
In the Volkskrant in January there was an interview with Shakib Sana, general practitioner and also currently doing doctoral research on behavioral aspects in medicine. He cites Erasmus as one of his greatest sources of inspiration: he puts the human being at the center, not the disease, but the person.
"How did Erasmus come back into the study program at EUR?", I ask him. "That should be allowed more from year 1," he replies. "Erasmus was a humanist par excellence. In everything I read of his, he was all about the human being as a whole. That also makes you a better doctor. When I look from my practice window here [in Delfshaven], I see Erasmus' name in large letters on the university. Then the relationship is quickly established".
Appropriation
Sanne Steen is engaged in a – philosophical – doctoral research on the appropriation of the name Erasmus by the university. I meet her and one of her supervisors Han van Ruler. Also present is Joep Schoenmakers, the student who, according to EM, did not find Erasmus' work in the library (by the way, it turned out later that the books were there but not included in the digital catalog).
We talk about the five Erasmusian values, which the university formulated after a consultation. To what extent are these values of Erasmus University or of Erasmus itself? For two values in particular – world citizenship and broad-mindedness – there is an explicit reference to Erasmus as a source of inspiration. Do these values do enough justice to Erasmus as an anti-radical connector ("did you know that the appropriation of the name Erasmus Bridge was motivated by connecting Rotterdam South with North?") to appropriate his name as a university? And aren't these general human values that are too undistinguished for a university?
Personally, I estimate that Erasmus would also label his ideals primarily as general values. And I think that Erasmus University should be more proud of the tenacity with which its namesake stood up for a better world than is now apparent in practice.