Yesterday afternoon I cycled through old, medieval Leuven, where Erasmus once lived and where I visited the Erasmus Building last October. Those streets felt familiar, but I was on my way to the new Leuven, Louvain-la-Neuve, located 25 km south. When KU Leuven became Dutch-speaking after the war, the Walloons founded a new Leuven with a fanaticism that Erasmus might not have liked very much. And this UCL also has a Collège Érasme, the Institut Langage et Communication.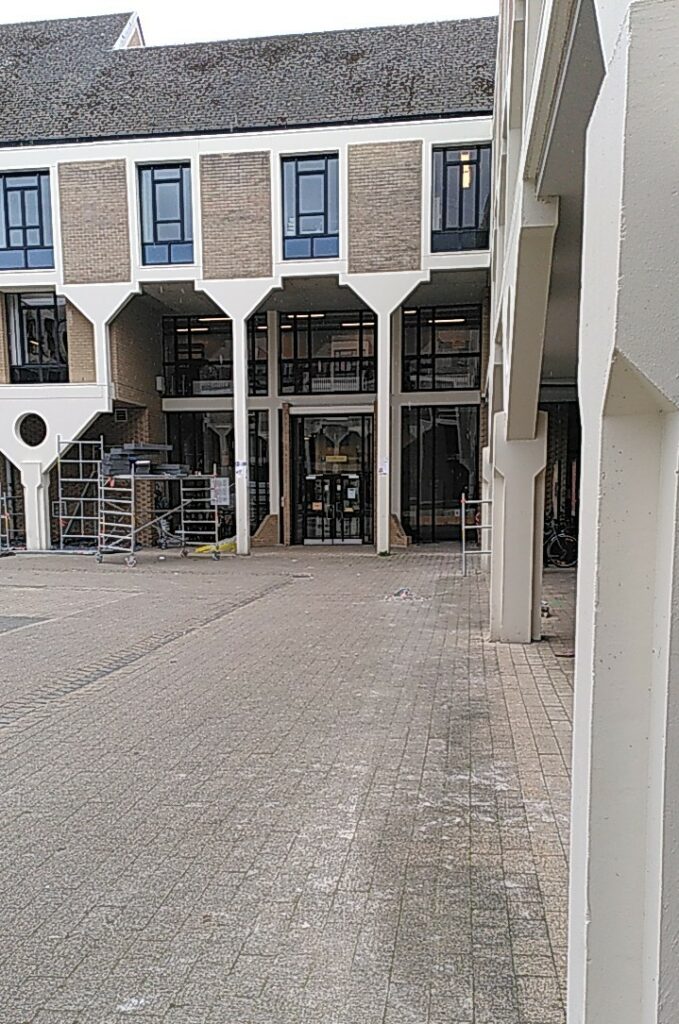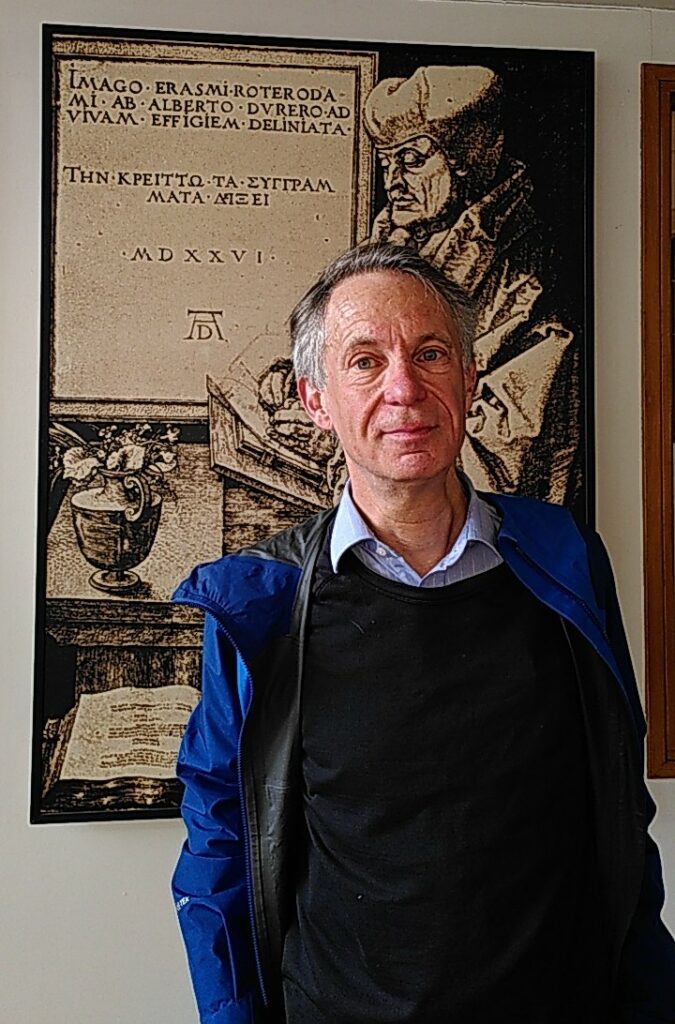 Last night I ate in Louvain-la-Neuve, a town with all different buildings, yet all looking alike because they are the same age. A town inhabited by students and university employees. This morning I biked to the Collège Érasme. My route planner said, in front of a building without any inscription, that I had reached my destination and, upon inquiry, this turned out to be true.
A student was willing to tell me about Erasmus, but then I had to walk with her, because she still had five minutes to hand in a report. At the mailbox in question there were more students with their reports. Together they know quite a lot about Erasmus, and among this in particular that he had never been to Louvain-la-Neuve. I kept hearing this last remark from others as well, but Erasmus would probably not think it so important where exactly he has been, after all: "distance separates bodies but not minds."
With her report turned in, my student still has time to photograph me in front of the only visible reference to Erasmus in the building and to point out Albrecht Dürer's monogram.