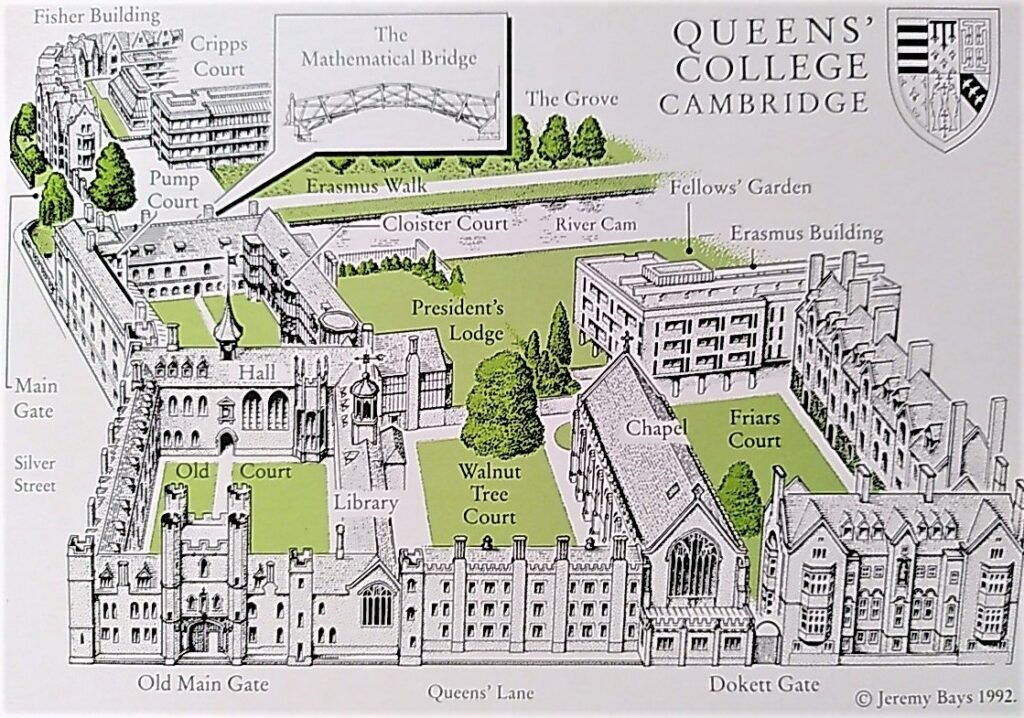 Erasmus lived in Cambridge from 1510 to 1515 in the so-called Queens college, in a room on the first floor to the left of the Hall. Today, this room is available as a meeting room under the name Erasmus Room, where I did not meet. As you can see on the map, there is also an Erasmus Building, which I could observe through a gap in the Dockgate. And there is an Erasmus Walk, pictured above my left shoulder behind the Mathematical bridge (figuratively connecting Erasmus and me as mathematics). But I also could not follow Erasmus, as the university is closed to visitors during exam weeks. To pay attention at next time.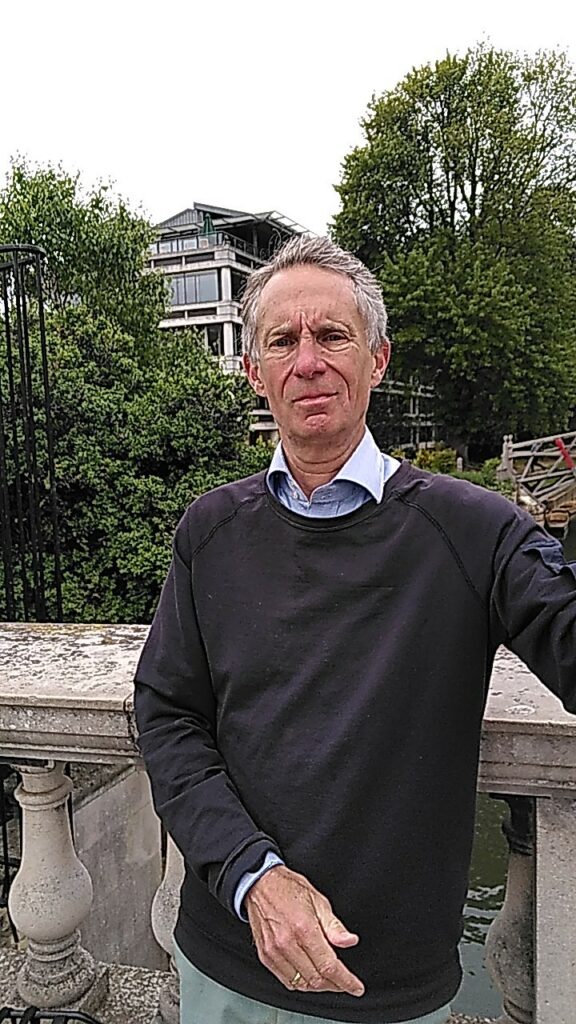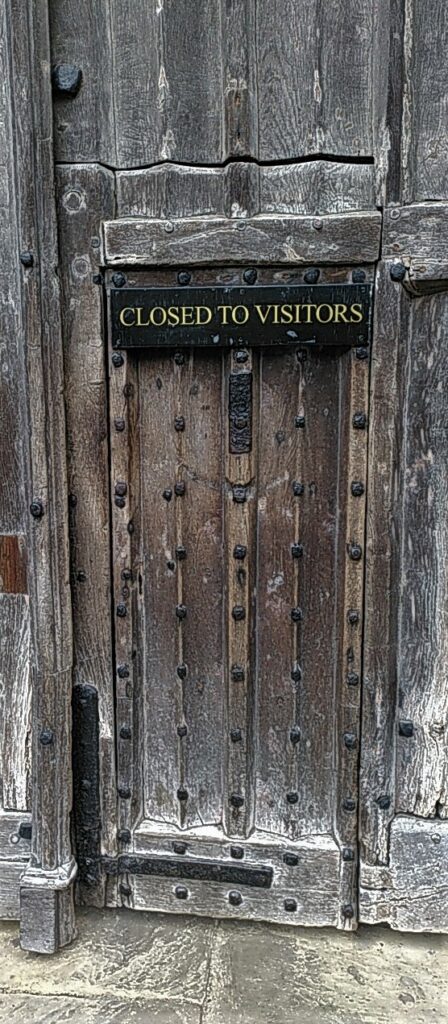 As I stand in front of the closed door, a girl approaches and is let in by her friend who lives in the Erasmus Building. Indeed, that's the building across the street. "Is that named after a person? Never thought about it". Nor does Erasmus enjoy overwhelming familiarity among others I speak to in Cambridge. Answers range from: "Sure, Erasmus lived in Cambridge, but when was that again" to "Erasmus, that's from Europe".
Cross-thinker?
Before leaving Cambridge, I have another appointment with Theodor Dunkelgrün, a Dutchman, and a specialist in early modern and Jewish history, as well as an admirer of Erasmus. Thanks to him, I get past the bebol-hatted door guards who also keep visitors away from his Trinity College. He gives me a tour of the college buildings and especially the library. A feast, of course, for admirers of tradition.
Afterwards, we have a glass of beer. Theo looks at Erasmus from a different angle; as a historian, he is much more into his person and his writings, such as on Jews, while I am more curious about what his legacy is now. For example, he knows how to tell me that Cambridge offered the only permanent position for Erasmus in his entire life, but that he spent a good part of his years there outside the city because of the plague. But he also reminds me that over the centuries, Erasmus was a person on whom people projected their ideals of tolerance. So did Hugo de Groot back in the 17th century, when, on a secret visit to the Netherlands, he went specifically to Rotterdam to see the statue of his example as a champion of freedom. And so did Stefan Zweig in his biography, in which Erasmus stands for a peaceful united Europe. Apparently, in each time, people see in him the embodiment of their own ideas.
Theo admires the recent Erasmus biography by Sandra Langereis, which places him so beautifully in his time and shows how he worked. I ask him what he thinks of its title: Transverse Thinker (Dwarsdenker). Erasmus assumed an ideal image of man certainly for Christians, striving for the good especially for others, for the world and therefore for himself. Is that transverse? And is it transverse or especially consistent to judge people by that criterion?
With that question, we take our leave. Theo gave his Erasmus lectures in Cambridge for the last time, as he is leaving for Antwerp after the summer. But at least in Cambridge, Erasmus as a name lives on.